"Make things worth talking about" – a visão de Seth Godin sobre o futuro do marketing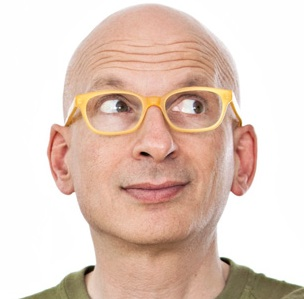 The Economist Intelligence Unit  publicou com a Marketo um ebook que junta entrevistas com seis visionários do marketing. Um deles é Seth Godin, fundador da squidoo.com, um dos blogues mais populares do mundo. Foi vice-presidente de marketing directo na Yahoo!. Em 2013, Seth Godin foi nomeado para o Direct Marketing Hall of Fame. O seu livro mais recente, é The Icarus Deception, onde defende que fomos vítimas duma lavagem ao cérebro pela propaganda industrial, argumentando que devemos sair desse caminho.
Partilhamos esta entrevista, publicada pela revista Marketing, onde Godin fala sobre o presente e o futuro do marketing defendendo que este deve estar em tudo e ser o primeiro passo e não o último.
Cristina
Aragão Teixeira
Categories:
Business to business, Comunicação de marketing, content marketing, Direct mail, Marcas, Marketing B2B, Marketing directo, Redes sociais, Social Media